All the way from Atlanta Georgia… !!Brittany Elizondo!!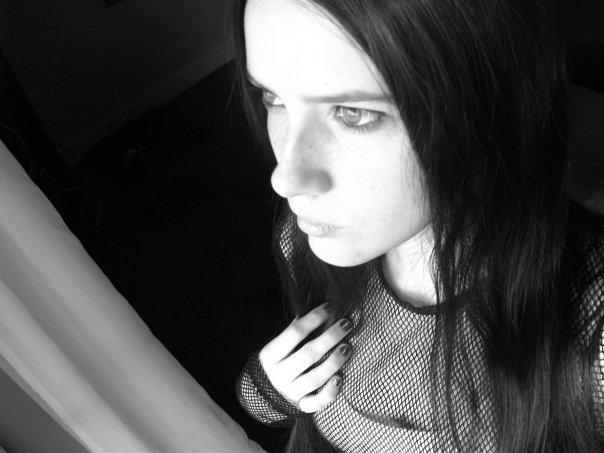 Meet the young Brittany Elizondo…  She is from the ATL and will be giving you the word around her town. Be sure to check out her blogs, art and modeling shoots here on MCLive.
♥ Here are some random things about her ♥
Shes a Random person with a forgiving heart, Silly, Crazy, Trustworthy! Loves knee high socks(all she wears), Fishnet, Dressing up, Zebra Print.
Crimson(Red) is her favorite color but she really gets into neon colors. Loves skelanimals & Hello Kitty.
Always toTexting/IM/E-mailing/Writing. shes got a story to tell.
LOVE'S  abandoned buildings and Decaying structures
She Loves the Beautiful Gore, Colorful Darkness, Cute Creepyness and that must be why  Halloween is her favorite  Holiday.
If you would like to know anything more about her  just ask. Shes nice and friendly. Oh and she wont bite, Promise.
Brittany Elizondo. She loves to model, sing and draw. ♥
Contact her here:  britt@motorcitylive.net